Buy to Let Stamp Duty
04 January 2016
In the Autumn statement the Chancellor announced an additional 3% stamp duty charge on homeowners buying another property. The rules on who will be affected have still not been finalised but the Treasury has published a consultation paper that sheds more light on the subject and calls for further suggestions for how the extra tax should be applied.
The consultation includes a diagram designed to allow buyers to test if the higher rates apply and this is reproduced below;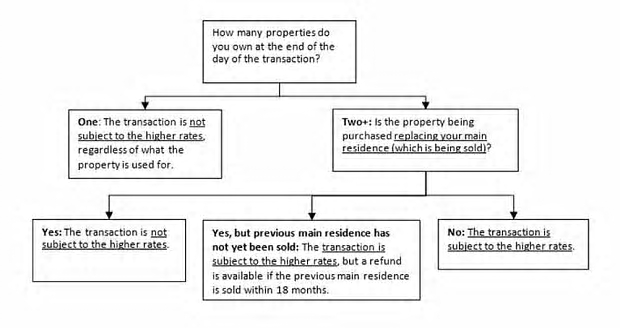 Further information will follow as soon as we become aware of it.